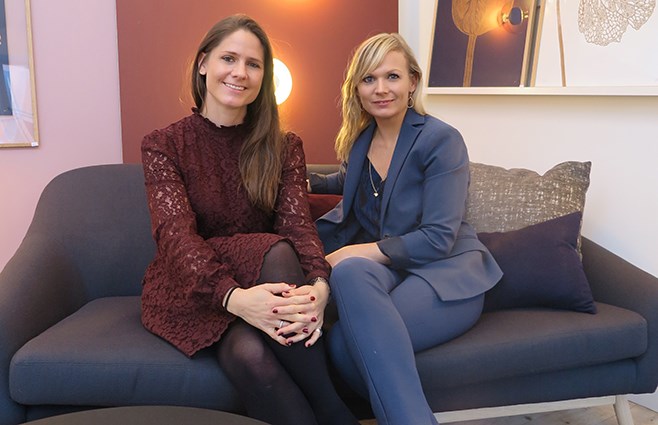 This week we celebrate our 5th birthday and therefore we decided to share our five most remarkable experiences through the years.
The first memorable experience we want to enhance was our 1st birthday. We celebrated what should have been a summer party in our office and showroom due to bad weather. The day was spent with our guests with plenty of food and drinks. It was a lovely evening and definitely something we will never forget.
Another experience, which we are reminded of every morning when we arrive at work, was when we moved to our new showroom and office in the heart of Copenhagen. At first the rooms were completely empty and we wondered; are we ever going to fill out the space? Luckily we did and the location creates the most perfect setting for our client's products, which also is something, the stylist's benefits from.
The third experience we want to enhance was the Spring Press Lunch that we hosted. We invited the printed media into our showroom, which was transformed with the colours of the season and with various products from our clients. To facilitate a discussion about Danish design culture and what the future holds for the industry, we invited the editor in chief of the online niche magazine designETC, Charlotte Jul. We discussed the role of Danish design in an international context. We had a great, insightful discussion, even though we were nowhere near covering all aspects of the topic. It was a great experience, which underpinned our love for creativeness and innovation.
Our showroom is not only hosting photo shoots and our client's products; we are also welcoming many different kinds of people. Therefore another memorable experience that we want to share with you was the visit of many Chinese journalists from TOPYS magazine. Our showroom was filled with Chinese people as they made a big interview with our client Vifa about the corporate history and the uniqueness of their designs.
The last remarkable experience we want to point out was most definitely when we packed a private jet with influencers from both printed and online media and flew to Hamburg to attend the Artemide event, which celebrated the 30th anniversary of the Tolomeo lamp. It was a great experience with a lot of inspiring conversations with Artemide enthusiast from all over the world.